The ad New WINTER WKP 251 light road marking machine has been sold and is not included in the search!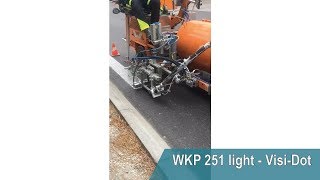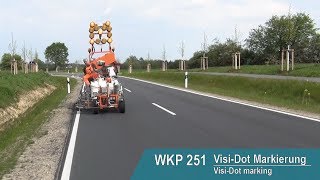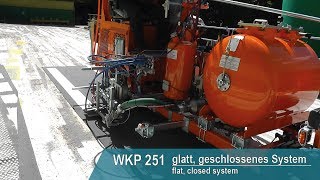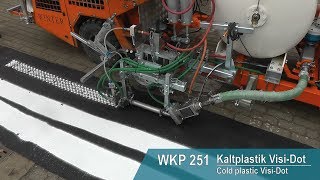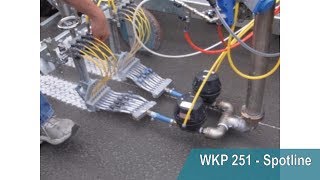 1/15
Type
road marking machine
Location
Germany
Wilnsdorf
Description
Overall dimensions
12.8 ft × 4.1 ft × 6.07 ft
Cold plastic road marking machine 98: 2 from the German manufacturer Winter-Grun.

Marking block with a set of different applicators (at the request of the Customer):
- standard line:
- structure, multi-DOT

Boge air compressor type SK 26, effective capacity 1060 l / min.
Thermoplastic tank 225 liters (other tanks on request).
Glass bead tank for 80 liters.
Computer control of markings.
Malowarka drogowa na masę chemoutwardzalna 98: 2 niemieckiego producenta Winter-Grun.

Blok malujący z zestawem różnych aplikatorów (na życzenie Klienta):
- linia standardowa:
- struktura, multi-DOT

Sprężarka powietrza Boge typ SK 26 o wydajności 1060 l / min.
Zbiornik termoplastyczny 225 litrów (inne zbiorniki na zamówienie).
Zbiornik na kulki szklane na 80 litrów.
Komputerowa kontrola.
Машина дорожной разметки холодным пластиком 98:2 немецкого производителя Winter-Grun.

Разметочный блок с набором различных аппликаторов (по запросу Заказчика):
- стандартная линия:
- структура, multi-DOT

Воздушный компрессор фирмы Boge тип SK 26, эффективная производительность 1060 л/мин.
Бак для термопластика 225 литров (по запросу баки других ёмкостей).
Бак для стеклошариков на 80 литров.
Компьютерное управление разметкой.

Больше информации на сайте
https://zebramarking.com/product/wkp-251-light/