The ad Custom glass making has been sold and is not included in the search!
Similar ads
Metal-plastic windows from the manufacturer's plant, Bila Tserkva
price on request
Glass processing service
Ukraine, Bila Cerkva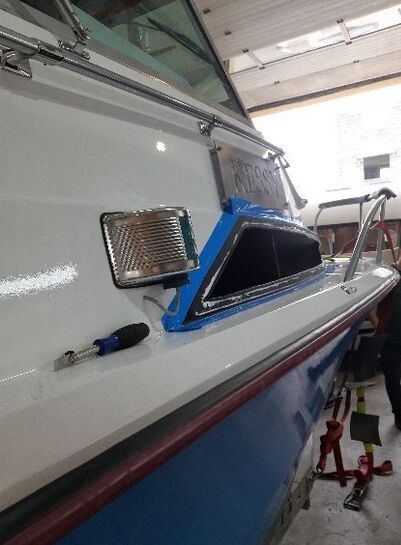 1/24
Type
glass processing service
Location
Poland
Pszczyna
Placed on
more than 1 month
Виготовлення вікон під індивідуальне замовлення клієнта - передні, фасадні, бічні та задні.
Ви можете замовити скло для спецтехніки, такої як лісогосподарська техніка, снігоприбиральна техніка, сільськогосподарська техніка, всі типи кранів та будівельна техніка.
Також ми пропонуємо великий вибір лобових стекол для будинків на колесах, різних незвичайних кузовів автобусів і лобових ст...
Виготовлення вікон під індивідуальне замовлення клієнта - передні, фасадні, бічні та задні.
Ви можете замовити скло для спецтехніки, такої як лісогосподарська техніка, снігоприбиральна техніка, сільськогосподарська техніка, всі типи кранів та будівельна техніка.
Також ми пропонуємо великий вибір лобових стекол для будинків на колесах, різних незвичайних кузовів автобусів і лобових стекол для ретро-автомобілів і катерів.
Термін доставки та вартість уточнюються по телефону або електронною поштою після оформлення замовлення.
Show more
Dorabianie szyb na indywidualne zamówienie klienta - czołowe, przednie, boki oraz tylne.
Można zamówić szyby do pojazdów specjalistycznych takich jak maszyny leśne, ratraki, maszyny rolnicze, wszelkiego typu dźwigi i maszyny budowlane.
Oferujemy również duży wybór szyb do pojazdów typu Kamper, różne nietypowe zabudowy busów oraz szyby do zabytkowych samochodów a także do łodzi.
Czas realizacji oraz cena jest do ustalenia telefonicznie lub e mail po zgłoszeniu zamówienia.
Realizzazione di finestre su ordine del singolo cliente: anteriore, anteriore, laterale e posteriore.
È possibile ordinare vetri per veicoli specializzati come macchine forestali, battipista, macchine agricole, tutti i tipi di gru e macchine edili.
Offriamo anche una vasta selezione di parabrezza per camper, varie carrozzerie di autobus insolite e parabrezza per auto e barche d'epoca.
I tempi di consegna e il prezzo sono da concordare telefonicamente o via e-mail dopo l'invio dell'ordine.
صنع النوافذ حسب طلب العميل الفردي - الأمامي والأمامي والجانبي والخلفي.
يمكنك طلب الزجاج للمركبات المتخصصة مثل آلات الغابات وآلات إزالة الجليد والآلات الزراعية وجميع أنواع الرافعات وآلات البناء.
نحن نقدم أيضًا مجموعة كبيرة من الزجاج الأمامي للمنازل المتنقلة ، وأجسام حافلات متنوعة وزجاج أمامي غير عادي للسيارات والقوارب القديمة.
يتم تحديد وقت التسليم والسعر عن طريق الهاتف أو البريد الإلكتروني بعد تقديم الطلب.