The ad VOLVO fm400 concrete mixer truck has been sold and is not included in the search!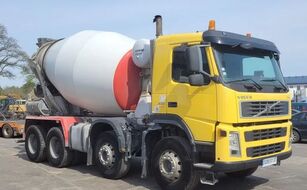 1/12
Type
concrete mixer truck
Location
Georgia
Placed on
more than 1 month
ღირებულება მოიცავს ტრანსპორტირება-შემოწმებას საქართველომდე, განბაჟების გარეშე!


კომპანია EUROMARKET გთავაზობთ ყველა სახის სამშენებლო, საგზაო, სასოფლო-სამეურნეო ტექნიკის იმპორტს საქართველოში.
ტექნიკის შეძენა შესაძლებელია გ ა ნ ვ ა დ ე ბ ი თ-ლ ი ზ ი ნ გ ი თ ,30-40%-ის თანამონაწილეობით, განაცხადის შევსება შესაძლებელია ოფისიდან გაუსვლელად.ასევე გთავაზობთ სამშენებლო დგარებისა და ხარაჩოების მოძიებასა და იმპორტს.
დაინტერესების შემთხვევაში დაგვიკავშირდით შემდეგ ნომრებზე:
показать контакты-ირაკლი whatsApp. VIBER.
показать контакты-ოფისის ნომერი (10:00-18:00)
Мы также предлагаем запчасти для любой спецтехники по лучшим ценам: MAN. DAF. MERCEDES-BENZ
.VOLVO. RENAULT. SCANIA. DOOSAN. HYUNDAI. KOMATSU . CATERPILLAR. JCB3cx. LIEBHERR. HIT.
Данное предложение носит ознакомительный характер. Точную информацию запрашивайте у продавца.