The ad Takeuchi TB216 RATY - KREDYT tracked excavator for rent has been sold and is not included in the search!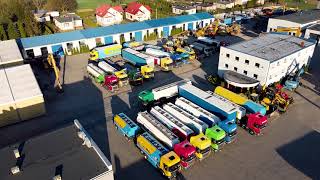 1/14
Model
TB216 RATY - KREDYT
Location
Poland
Frydrychowo
Placed on
more than 1 month
Purchase on credit is possible
Purchase by installments is possible
We offer full assistance with the purchase of the machine and transport.


TAKEUCHI TB216 tracked excavator

Additional information:
-year of production 2020
- number of driving hours 432
-weight 1865 KG
- engine type 3TNV70-PTB1R
- engine power 11.5 kW.
-The TB 216 excavator is equipped with two additional lines as standard
-Hydraulic, extending all the way to the bucket arm.
-Quick coupler
- two-speed drive
-stable blade
-additional worklights ensure good visibility
-cock

Cabin:
- heating
- operator's seat with fabric cover and function of adjusting to the operator's body weight and high backrest,
- height-adjustable armrests
- cup holders
- radio receiver with AUX input
The control panel provides information on the parameters
machine instruments.
- transparent and comprehensive indicators of parameters such as
number of engine hours, number of daily working hours, fuel level in
tank, time and alarm function
- an additional hour meter for working fluids such
like engine oil, hydraulic oil and coolant.
CE certificate

The machine is in very good condition.

It is possible to inspect the machine with your appraiser / service expert who will be able to confirm the condition and mileage of the machine. We have nothing to hide!

More information on the phone numbers:
+48 604 419 649 EN, PL, WhatsApp
+48 795 118 653 DE, EN, PL, WhatsApp
Wir bieten volle Unterstützung beim Kauf der Maschine und beim Transport.


Raupenbagger TAKEUCHI TB216

Zusätzliche Information:
-Produktionsjahr 2020
- Anzahl der Fahrstunden 432
-Gewicht 1865 KG
- Motortyp 3TNV70-PTB1R
- Motorleistung 11,5 kW.
-Der Bagger TB 216 ist standardmäßig mit zwei zusätzlichen Linien ausgestattet
-Hydraulisch, bis zum Schaufelarm reichend.
-Schnellkupplung
- Zweigangantrieb
-stabile Klinge
-zusätzliche Arbeitsscheinwerfer sorgen für gute Sicht
-Schwanz

Kabine:
- Heizung
- Fahrersitz mit Stoffbezug und Anpassungsfunktion an das Körpergewicht des Fahrers und hoher Rückenlehne,
- höhenverstellbare Armlehnen
- Becherhalter
- Funkempfänger mit AUX-Eingang
Das Bedienfeld informiert über die Parameter
maschinelle Instrumente.
- transparente und umfassende Indikatoren von Parametern wie z
Anzahl der Motorstunden, Anzahl der täglichen Arbeitsstunden, Kraftstoffstand in
Tank, Uhrzeit und Weckfunktion
- ein zusätzlicher Betriebsstundenzähler für Arbeitsflüssigkeiten wie z
wie Motoröl, Hydrauliköl und Kühlmittel.
CE-Zertifikat

Die Maschine ist in einem sehr guten Zustand.

Es ist möglich, die Maschine mit Ihrem Gutachter / Serviceexperten zu besichtigen, der den Zustand und die Laufleistung der Maschine bestätigen kann. Wir haben nichts zu verbergen!

Weitere Informationen unter den Telefonnummern:
+48 604 419 649 DE, PL, WhatsApp
+48 795 118 653 DE, EN, PL, WhatsApp
Ofrecemos asistencia completa en la compra de la máquina y el transporte.
Posibilidad de acreditación, leasing - ¡trámites de nuestra parte!

Excavadora de orugas TAKEUCHI TB216

Información Adicional:
-año de producción 2020
-número de horas de motor 432
-peso 1865KG
-tipo de motor 3TNV70-PTB1R
- potencia del motor 11,5 kW.
- La excavadora TB 216 está equipada de serie con dos líneas adicionales
-hidráulico, dirigido hasta el brazo de la cuchara.
- acoplamiento rápido
- accionamiento de conducción de dos velocidades
- cuchilla estable
-luces de trabajo adicionales aseguran una buena visibilidad
-gallo

Cabina:
- calefacción
- asiento del operador con tapizado de tela y función de ajuste al peso corporal del operador y respaldo alto,
- reposabrazos regulables en altura
- portavasos
- receptor de radio con entrada AUX
El panel de control proporciona información sobre los parámetros.
instrumentos de máquina.
- indicadores transparentes y completos de parámetros tales como
número de horas de motor, número de horas de trabajo por día, nivel de combustible en
tanque, hora y función de alarma
- contador de horas de funcionamiento adicional para fluidos de trabajo como
como aceite de motor, aceite hidráulico y refrigerante.
certificado CE

Máquina en muy buen estado.

Es posible inspeccionar la máquina con su tasador/experto en servicio, quien podrá confirmar el estado y el kilometraje de la máquina. ¡No tenemos nada que ocultar!

Más información en los teléfonos:
+48 600 058 175
+48 604 419 649 ES, PL, WhatsApp
+48 604 518 198 ES, PL, WhatsApp
+48 728 929 336 ES, PL, WhatsApp
Możliwość sprzedaży na Raty , Kredytowania, Leasingu - formalności po naszej stronie!

Oferujemy pełną pomoc przy zakupie maszyny oraz transporcie.


Koparka gąsienicowa TAKEUCHI TB216

Dodatkowe Informacje:
-rok produkcji 2020
-liczba motogodzin 432
-waga 1865 KG
-typ silnika 3TNV70-PTB1R
-moc silnika 11.5 kW.
-Koparka TB 216 jest seryjnie wyposażona w dwie dodatkowe linie
-hydrauliczne, poprowadzone aż do ramienia łyżki.
-szybkozłącze
-dwubiegowy napęd jazdy
-stabilny lemiesz
-dodatkowe reflektory robocze zapewniają dobrą widoczność
-kogut

Kabina:
- ogrzewanie
-fotel operatora z materiałowym poszyciem i funkcją dopasowania do ciężaru ciała operatora oraz wysokim oparciem,
-podłokietniki z regulacją wysokości
- uchwyty na napoje
- odbiornik radiowy z wejściem AUX
Panel sterowania dostarcza informacji na temat parametrów
instrumentów maszyny.
- przejrzyste i kompleksowe wskaźniki parametrów takich jak
liczba motogodzin, liczba dziennych godzin pracy, poziom paliwa w
zbiorniku, godzina i funkcja alarmu
- dodatkowy licznik godzin pracy dla płynów roboczych takich
jak olej silnikowy, olej hydrauliczny oraz płynu chłodzącego.
Certyfikat CE

Maszyna w bardzo dobrym stanie.

Istnieje możliwość oględzin maszyny ze swoim rzeczoznawcą/ekspertem z serwisu, który będzie mógł potwierdzić stan i przebieg maszyny. Nie mamy nic do ukrycia!

Więcej informacji pod numerami telefonu:
+48 600 058 175
+48 604 419 649 EN, PL, WhatsApp
+48 660 441 220 EN, PL, WhatsApp


Niniejsze ogłoszenie jest wyłącznie informacją handlową i nie stanowi oferty w myśl Art. 66. § 1. Kodeksu Cywilnego. Sprzedający nie odpowiada za ewentualne błędy lub nieaktualność ogłoszenia, a dane w nim zawarte mają jedynie charakter informacyjny i mogą ulec zmianie.