The ad Kubota U10-3 RATY KREDYT tracked excavator for rent has been sold and is not included in the search!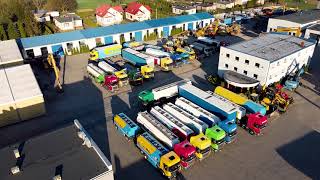 1/16
Location
Poland
Frydrychowo
Placed on
more than 1 month
Purchase on credit is possible
Purchase by installments is possible
We offer full assistance with the purchase of the machine and transport.


Kubota U10-3 tracked excavator

Weight 1.12 tons
Transport length 2.98 m
Transport width 0.99 m
Transport height 2.23 m
Bucket capacity min. 0.02 m³
Bucket capacity max. 0.024 m³
Bucket width 0.38 m
Chain width 180 mm
Driver protection Ü
Maximum range of 3.38 m
1.8 m digging depth
Breaking force 10.6 kN
Kubota engine manufacturer
Engine type D722BH6
Engine power 7.4 kW
Displacement 0.719 liters

Additional information:
Hammer hydraulics
Immobilizer
Cup holders
CE certificate

The machine is in very good condition

It is possible to inspect the machine with your expert / service expert who will be able to confirm the condition and mileage of the machine. We have nothing to hide!

More information on the phone numbers:
+48 795 118 653 DE, EN, PL, WhatsApp
+48 604 419 649 EN, PL, WhatsApp
Wir bieten volle Unterstützung beim Kauf der Maschine und beim Transport.


Kubota U10-3 Raupenbagger

Gewicht 1,12 Tonnen
Transportlänge 2,98 m
Transportbreite 0,99 m
Transporthöhe 2,23 m
Schaufelinhalt min. 0,02 m³
Schaufelinhalt max. 0,024 m³
Schaufelbreite 0,38 m
Kettenbreite 180 mm
Fahrerschutz Ü
Maximale Reichweite von 3,38 m
1,8 m Grabtiefe
Bruchkraft 10,6 kN
Hersteller von Kubota-Motoren
Motortyp D722BH6
Motorleistung 7,4 kW
Hubraum 0,719 Liter

Zusätzliche Information:
Hammerhydraulik
Wegfahrsperre

Weitere Informationen unter den Telefonnummern:
+48 795 118 653 DE, EN, PL, WhatsApp
+48 604 419 649 DE, PL, WhatsApp
Becherhalter
CE-Zertifikat

Die Maschine ist in einem sehr guten Zustand

Es ist möglich, die Maschine mit Ihrem Gutachter / Serviceexperten zu besichtigen, der den Zustand und die Laufleistung der Maschine bestätigen kann. Wir haben nichts zu verbergen!
Ofrecemos asistencia completa en la compra de la máquina y el transporte.
Posibilidad de acreditación, leasing - ¡trámites de nuestra parte!

Excavadora de orugas Kubota U10-3

Peso 1,12 toneladas
Longitud de transporte 2,98 m
Ancho de transporte 0,99 m
Altura de transporte 2,23 m
Capacidad del cucharón mín. 0,02 m³
Capacidad de la cuchara máx. 0,024 m³
Anchura de cuchara retroexcavadora 0,38 m
Ancho de cadena 180 mm
Protección del conductor Ü
Alcance máximo de 3,38 m
Profundidad de excavación 1,8 m
Fuerza de rotura 10,6 kN
fabricante de motores kubota
Tipo de motor D722BH6
Potencia motor 7,4 kW
Cilindrada 0,719 l

Información Adicional:
Hidráulica de martillo
inmovilizador
portavasos
certificado CE

Maquina en muy buen estado

Es posible inspeccionar la máquina con su tasador/experto en servicio, quien podrá confirmar el estado y el kilometraje de la máquina. ¡No tenemos nada que ocultar!

Más información en los teléfonos:
+48 600 058 175
+48 604 419 649 ES, PL, WhatsApp
+48 604 518 198 ES, PL, WhatsApp
+48 728 929 336 ES, PL, WhatsApp
Możliwość sprzedaży na Raty , Kredytowania, Leasingu - formalności po naszej stronie !

Oferujemy pełną pomoc przy zakupie maszyny oraz transporcie.

Koparka gąsienicowa Kubota U10-3

Waga 1.12 tony
Długość transportowa 2.98 m
Szerokość transportowa 0.99 m
Wysokość transportowa 2.23 m
Pojemność łyżki min. 0.02 m³
Pojemność łyżki max. 0.024 m³
Szerokość łyżki podsiębiernej 0.38 m
Szerokość łańcuchów 180 mm
Ochrona kierowcy Ü
Maksymalny zasięg 3,38 m
Głębokość kopania 1,8 m
Siła zrywająca 10,6 kN
Producent silnika Kubota
Typ silnika D722BH6
Moc silnika 7.4 kW
Pojemność skokowa 0.719 l

Dodatkowe informacje:
Hydraulika młota
Immobilizer
Uchwyty na kubki
Certyfikat CE

Maszyna w bardzo dobrym stanie

Istnieje możliwość oględzin maszyny ze swoim rzeczoznawcą/ekspertem z serwisu, który będzie mógł potwierdzić stan i przebieg maszyny. Nie mamy nic do ukrycia!

Więcej informacji pod numerami telefonu:
+48 600 058 175
+48 604 419 649 EN, PL, WhatsApp
+48 660 441 220 EN.PL, WhatsApp

Niniejsze ogłoszenie jest wyłącznie informacją handlową i nie stanowi oferty w myśl Art. 66. § 1. Kodeksu Cywilnego. Sprzedający nie odpowiada za ewentualne błędy lub nieaktualność ogłoszenia, a dane w nim zawarte mają jedynie charakter informacyjny i mogą ulec zmianie.